Who we are



Integrated Acoustics is an acoustics consulting, engineering, design and installation firm that partners with AV integrators on their projects to allow the integrators the possibility of offering acoustic services to their clients.
How we differ



Integrated Acoustics offers white label services to AV integrators as a way for these integrators to offer acoustics expertise and consulting in conjunction with their AV offerings. We are presented to the client as a member of the integrator's team, rather than as a separate vendor. Not every project that an integrator works on necessarily requires acoustic services and so hiring an in-house person or team may not be financially sound. As a result, integrators do not tend to offer these services. Integrated Acoustics works hand-in-hand with integrators as their in-house acoustics team, offering their clients additional value and proper solutions. All the while the integrator maintains the recognition and reputation of providing this vital service and expertise as a standard component of their operation to properly treat their clients' spaces, and provide the installed audio systems the proper environment to function properly.

See below to learn more about Integrated Acoustics' team leaders.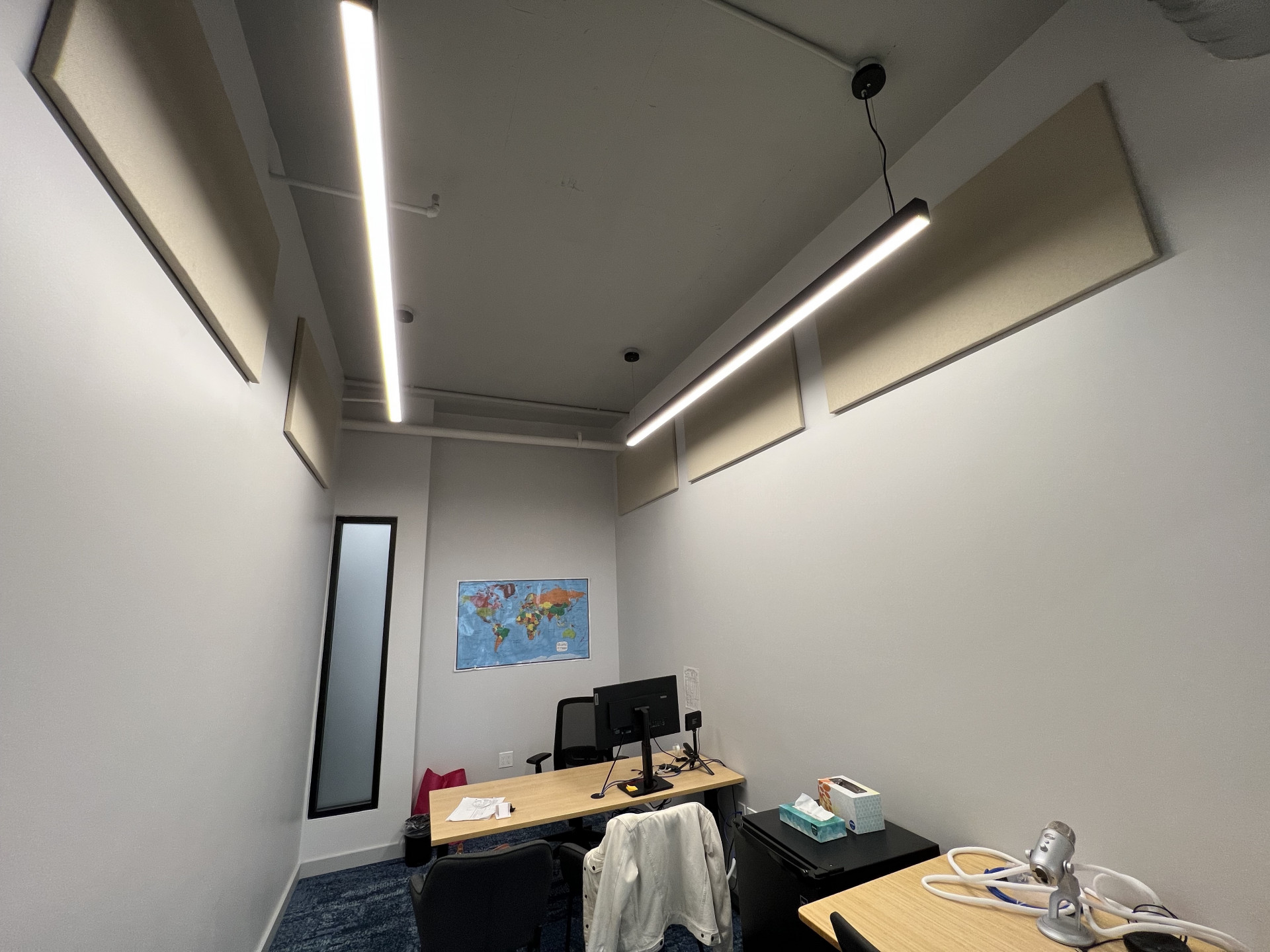 Evan Grazi
Evan eats breathes and lives audio. As a lifelong musician and certified music nerd, it made sense to partner with Danny at Harmony Studios and Integrated Acoustics. Before partnering up, Evan was honing his managerial skills in the hospitality industry where he was the Director of Operations at a premiere catering company, managing a multi-faceted operation and running crews of over 100 people at any given moment. These skills serve him well as COO at Harmony Studios where his ability to manage multiple installs has proved invaluable. He continues to bring his love for hospitality to every client by serving them with all that they need when it comes to AV and acoustics.
Daniel Shatzkes

Danny is a family man first. A husband and father to 5 (yes, five) children. A life-long Brooklyn-ite, Danny is a multi-instrumentalist and avowed entrepreneur. Danny brings 2 decades of experience in music, audio and studio and live production to Integrated Acoustics. He received his Masters in Music Technology from NYU, having completed the Tonmeister Sequence as well as a concetration in acoustics studies. As CEO of Harmony Studios Danny has worked on hundreds of projects that span all facets of audio, music and AV.